h e ted frech iii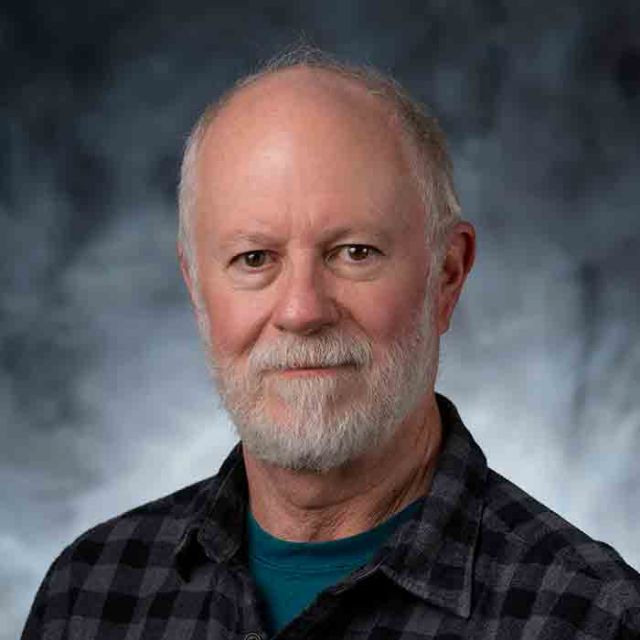 H. E. (Ted) Frech, III
Professor of Economics and Technology Management
Related Links
Biography
H. E. Frech, III (Ted Frech) is Professor of Economics, College of Letters and Science and Professor of Technology Management, College of Engineering, at the University of California, Santa Barbara. He is past Director of the MA and PhD programs and past Chairman in the Economics Department. He is an adjunct scholar at the American Enterprise Institute. He has been a Visiting Professor at Harvard University, the University of Chicago and at Curtin University in Australia. He has been an Adjunct Professor at the U.S. Naval Postgraduate School and Sciences Politiques de Paris. He holds a BS in Industrial Engineering from the University of Missouri, and an MA and a PhD in Economics from the University of California, Los Angeles.
Prof. Frech is North American Editor of the International Journal of the Economics of Business. He is a member of the Editorial Boards of the International Journal of Health Care Economics and Management, Health Economics Review and Regulation. He has published articles and books on topics including Industrial Organization, Health Economics, Insurance, Energy Economics and Land Use Controls. His interests include Economic Theory, Industrial Organization, Law and Economics, Applied Econometrics, Antitrust, Health Economics, Property Rights and Land Use.
The journals in which he has published include the American Economic Review, Journal of Political Economy, Journal of Law and Economics, De Economist, Review d'Economie Politique and the Quarterly Journal of Economics. His books include Competition and Monopoly in Medical Care; Health Care Matters: Pharmaceuticals Obesity and the Quality of Life, and Taxing Energy: Oil Severance Taxation and the Economy.
Prof. Frech has lectured at conferences and institutions in North America, Europe, Australia and Asia. He has served as a consultant for governmental agencies and private parties on liability and damage issues relating to complex commercial litigation in many industries, including antitrust, contract and regulatory issues. He has testified regarding litigation, regulation and policy before federal and state courts and regulatory bodies, state legislatures and the U.S. Senate.
Research
Most of Professor Frech's work is Applied Microeconomics in a very broad sense. He has used both Theoretical and Econometric approaches. He has and continues to work with many co-authors, including Economists such as Paul Ginsburg, Mark Pauly, Lee Mobley, Tom Cooley, Richard Scheffler, Ben Handel, Carol Simon, Stephen Parente, Bianca Frogner and Bill Comanor, Geographer Luc Anselin and Legal Scholars Tim Greaney, Barak Richmond, John Hoff and Jared Bona.
A great deal of Professor Frech's work is in Health Economics, especially on Industrial Organization and antitrust issues in Health Economics. Health Economics was new field at the start of his career and most of the earliest work focused on public Finance and Labor Economics issues. He was a pioneer in applying modern Industrial Organization ideas to Health Economics and to Health Care Antitrust. Health Care Antitrust has become a very large part of antitrust litigation in general.
Prof. Frech has done important work in Industrial Organization outside of health care, in Health Economics outside of Industrial Organization issues, in Spatial Economics, in the Economics of Property Rights, in Bioeconomics, in Economic Methodology, in land use regulation and in Law and Economics.
Below are further details of Prof. Frech's research in selected topical areas:
The Industrial Organization of Health Care
In this area, Prof. Frech has written on the regulation of health insurance, and how Blue Cross/Blue Shield competes with other insurers, how hospital mergers have raised costs, application of monopolistic competition theory to physician pricing, on health insurer competition and on antitrust geographic market definition in the hospital industry. He has written on the role of market power incentives and transactions costs in the formation of Affordable Care Organizations under the Affordable Care Act.
Other Health Economics
Moral hazard and adverse selection are the key transactions costs problems in health insurance. Prof. Frech has written on both moral hazard and on adverse selection, including adverse selection death spirals, including application to adverse selection against the U.S. Affordable Care Act of 2010. Involving both moral hazard and adverse selection, Frech has also written on private supplemental health insurance in Australia and in U.S. Medicare.
He has written widely on the productivity of health care and the importance of lifestyle variables, especially obesity, in determining health.
Other Industrial Organization
Prof. Frech has written on the property rights theory of the firm, showing that firms with attenuated property rights (private nonprofit) firms have higher costs. He has also written on the following topics:
Economics of vertical restraints, such as exclusive dealing, resale price maintenance and long-term contracts
Economics of advertising as a privately-supplied public good
Predatory pricing in antitrust
Market definition in antitrust analysis
Selected Publications
"Property Rights Theory of the Firm: Empirical Results from a Natural Experiment," Journal of Political Economy, Vol. 84, No. 1 (January 1976), pp. 143-152.
"The Extended Coase Theorem and Long Run Equilibrium: The Non-Equivalence of Liability Rules and Property Rights", Economic Inquiry, Vol. XVII, No. 1, (April 1979), pp. 254-268.
"The Competitive Effects of Vertical Agreements" (with William S. Comanor), American Economic Review, Vol. 75, No. 3, (June 1985), pp. 539-546 . (Reprinted in Journal of Reprints of Antitrust Law and Economics, Vol. XX, No. 1).
"The Welfare Cost of Rationing-by Queuing: Theory and Estimates from the U.S. Gasoline Crises" (with William Lee), Quarterly Journal of Economics, Vol. CII, No. 1 (Feb. 1987), pp. 97-108.
Competition and Monopoly in Medical Care, Washington, D.C.: American Enterprise Institute for Public Policy Research (1996).
"Elzinga-Hogarty Tests and Alternative Approaches for Market Share Calculations in Hospital Markets" (with James Langenfeld and R. Forrest McCluer), Antitrust Law Journal, Vol. 71, No. 3 (2004), pp. 921-948.
"Anatomy of a Slow-Motion Health Insurance Death Spiral," (with Michael P. Smith), North American Actuarial Journal, Vol. 19, No. 1 (2015), pp. 60-72.
"Economic Rationality and the Areeda-Turner Rule, (with William S. Comanor) , Review of Industrial Organization, Vol. 46, No. 3 (May 2015), pp. 253-268.
"Market Power, Transactions Costs and the Entry of Accountable Care Organizations in Health Care" (with Christopher Whaley, Benjamin R. Handel, Liora Bowers, Carol Simon and Richard M. Scheffler), Review of Industrial Organization, Vol. 47, No. 2 (Sept. 2015), pp. 167-193.
"Market Socialism and Community Rating in Health Insurance," (with Peter Zweifel) , Comparative Economic Studies Vol. 59, No. 3 (Sept., 2017) pp. 405-427.